Here there my lovelies! Hope you are doing well.  The pandemic may have bump on lots of our plan. However, one it cannot do is force how we feel. I for one feel great when I continue to style myself and follow my beauty regimen (The natural look). Hence, don't give into the pandemic. Rise yourself and become the chic self you have always been. Today, I am going to share with you the fashion trends of Summer and Fall 2020.
Summer Fashion:
Linen: This fabric has always been an obvious choice for combating hot temperatures. This year retainer have been quick to offer a lot of variations of linen and mix. Clothing So, stay cool in the summer heat with because linen pieces.
Linen Shorts: The floral and fruity prints brings out a chic tropical look that all want. In addition, we get the coolness from the linen fabric.
Linen Shirt:  Linen shirts can be worn multiple ways, from laying with a tank, to tucking the shirt into denim shorts or linen pants, and pairing with your favorite summer sandals.
Neon Colors: Neon colors will have a strong presence this summer. It's the time to wear your brightest brights and choose poppy colors that reflect the clear change in weather. In other words, don't be afraid to stand out.

Bucket Hats:
These hats are another trend this season. It not only protects you from the elements of the weather but also adds a chick look to your ensemble. Think of the bucket hat as a must-have accessory like your favorite ring or chain neckline. You never want to leave home without it.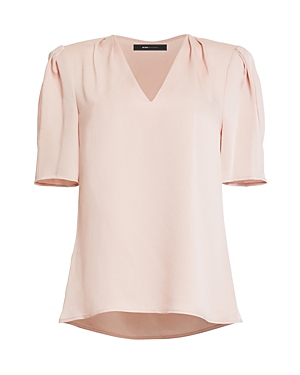 Puff Sleeves: This 80s-inspired silhouette has been around since last year. It's the perfect easy-to-wear detail that takes any simple top from ordinary to exceptional.
Black T-Shirts: If done right the black T-shirt is the most versatile piece in your wardrobe. Whether it's a simple tee or a babydoll t-shirt dress, polka-dot top or a crop, you can get the most out of this versatile piece. It's time to give your tees the attention they deserve by layering them under a flirty slip dress, pairing them with some leather hot pants and sexy stilettos, or sporting one with an unexpected detail to bring new life to a tried-and-true classic.
White Button-down Shirt: This piece adds a chic flare to your summer wardrobe. You can't go wrong with this one.
Fall Trends:
The Year-Round White Dress: A sheer, floaty, feminine white dress became the uniform for many women, inclement weather. Lingerie looks, all shades of nude, and some seriously interesting sleeve work are also at play.
The Glitz: Morphing into a human disco ball is the number one cure for situational sadness, according to experts.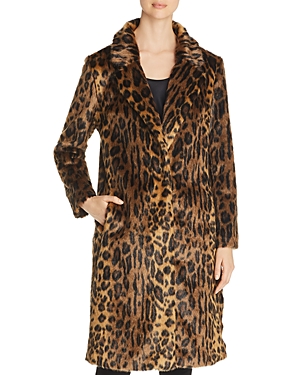 The Big Fur:
With our unpredictable weather patterns, we have no way of knowing if next season's fall and winter will be all sunshine and heat spikes or blizzards and polar vortexes. But if it's the latter, we'll be well prepped in some seriously statement-making furs.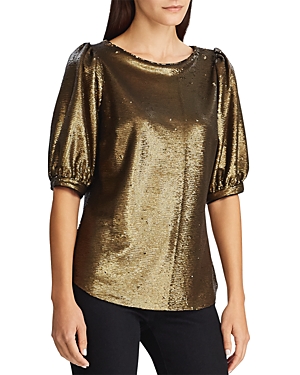 Metalic Flare: Metallic cloth will add a chic
and bold statement to you Fall wardrobe.
Sequins Dress: Like metallic ensemble, sequence add chic and boldness to your wardrobe. Wear it with knee boots for night or  chunky sneakers of a bold daytime look.
My dear lovelies! Hope you enjoyed this post as much as I had writing it. We all have our fashion styles. However, if you are trendy person, this will well-prepare your for your chic and stylish ensemble.
What are some of your trendsetting wardrobe pieces for 2020. I would love to hear from you.
In the meantime don't forget to checkout my Facebook Page, YouTube channel, Ticktock and bloglovin page. Please follow me.
————————Happy Reading ———————————–